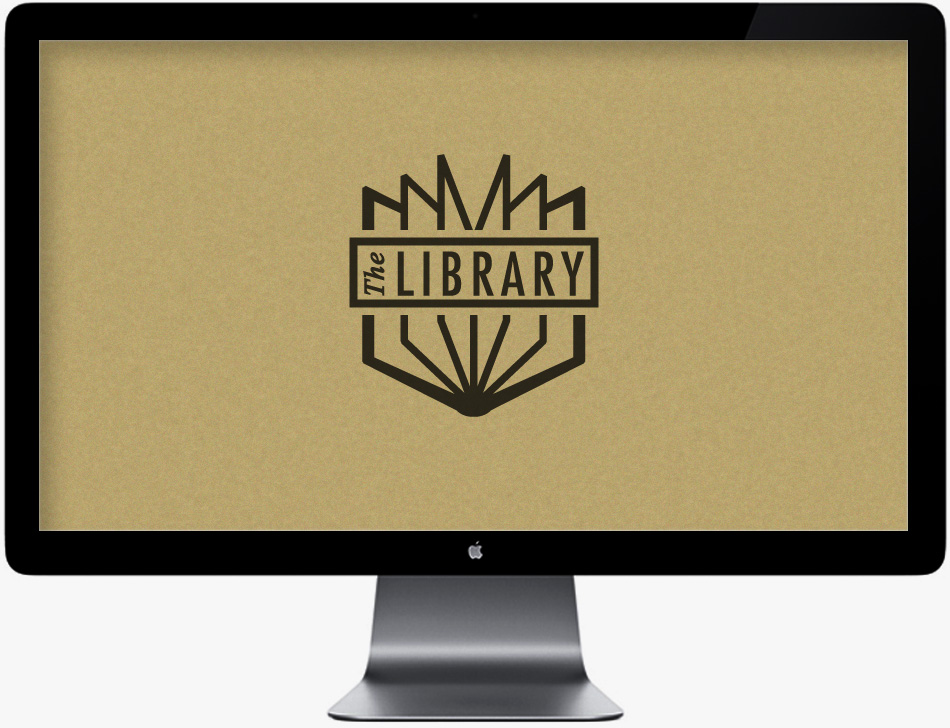 ---
The Library Pittsburgh
Working on a proposed redesign of a local favorite. The Library has a unique atmosphere and great menu. I thought by going with a letterpress style logo that draws inpiration from 70's educational design (maybe Sesame Street) but bringing that trend into the now while giving it a unique look to reflect their atmosphere and tying the logo in to a redesign of their menu as well.
To better describe the restaurant here is how they put it on their current website.
Ideally located along one of America's largest Victorian Main Streets, The Library is one of Pittsburgh's premier restaurants and gathering places.

The Library is the perfect spot for any dining occasion and appeals to a variety of guests seeking a casual, hip and upbeat scene coupled with a deliciously affordable gourmet dining. Whether you want to meet with friends to watch the Pittsburgh Steelers game or relax with one of our signature cocktails with coworkers after a long day, The Library restaurant and bar is South Side's premier venue for stylish dining and getting together with friends.

Famous authors and notable book references lend their name for all of our delectable dishes and distinctive entrees. Enjoy our reinvented American cuisine with selections like the Tyler Durden, the Two Towers and the Mighty Casey. The Library's full-service bar, extensive menu, and indoor and outdoor seating will make your visit to this Pittsburgh restaurant delightful and unique.

For those seeking venues for business meetings, parties or special occasions, The Libraryfeatures private event space. Outside catering is also available and we offer a number of menus that will make your party special. Whether you want to host an intimate gathering or large group event, our variety of delicious appetizers, signature entrees and decadent desserts will make your special occasion memorable.

Old World meets new at The Library, which blends the flavors and timeless elegance of the American cuisine with the contemporary flair of Pittsburgh.